Special Mission Aircraft Modification
Sundt Air Technical Department moved into their 3200m2 main base facility hangar in 1999. An additional 2400m2 was finished in 2020. The expansion is the result of a highly successful track record of customized aircraft modifications for clients across the globe.
About Sundt Air Technical Department
– Sundt Air Technical Department is an EASA Part 145 approved maintenance organization and EASA Part-M organization. We run all maintenance and perform modification programs on our own aircraft fleet, as well as third party aircrafts, explains Production Manager at Sundt Air, Kai Johnny Meyer-Nilsen, for the last five years head of project management on aircraft modifications.
– The main difference between us and ordinary part 145 approved facilities is the scope of our expertise. Due to the variety of aircrafts in our handling portfolio, we continually hold up to date know-how on a wide range of aircrafts types.
IN NUMBERS: Sundt Air Technical Department 
EASA PART 145 Maintenance facility – approval no NO.145.0132
GACA Approved Maintenance facility – approval no AMO-366F*
21 ea. full time employees, 19 ea. Licensed maintenance technicians with EASA Part-66 AML , 2 FAA A&P Licensed maintenance technicians
24/7 AOG Maintenance support.
April 2018, EASA Part 21J DOA, approval no 21J.391 (CS 23/25/27/29)
Oslo Airport Gardermoen, main base facility, hangar space 3200m2
Bergen Airport, Flesland, line base facility, hangar space 800m2
A compact and highly adept  aircraft modification - and maintenance organization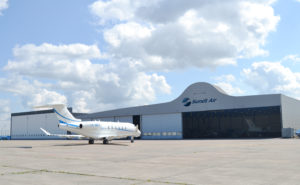 Sundt Air Technical Department has 25 employees at their 5600m2 technical facility in Gardermoen Norway. An additional operative base of 800m2 in Bergen Norway, cater clients with operations or minor maintenance tasks. The core business historically consists of three turn-key concept modifications – aircrafts for maritime surveillance, aircrafts for flight inspection as well as air ambulance modifications.
– We work closely with our sister company, Norwegian Special Mission (NSM), with whom we share facilities. Together we design the concept from start to finish and we handle the aircraft modifications and aircraft operation. We work in close collaboration with our clients, carefully mapping out their needs, requirements and certifications.
With our methodology, our facilities and our highly experienced staff, there are basically no limits to what we can do for our clients, says Meyer-Nilsen.
The specialized skills of special mission aircraft modification
Aircraft modification programs are, more often than not, lengthy and highly specialized projects. So specialized, in fact, that aircraft manufacturers frequently outsource their modification programs when selling aircrafts for special mission endeavors. A good example is Textron Aviation USA's contract for three Flight Inspection aircrafts for the Japanese Air Self-Defence Forces. For this program, The Sundt Group (Sundt Air and NSM) was their chosen partner for delivering the customized modification on their aircraft.
– To be the preferred partner of Textron Aviation USA on one of their programs is a great privilege for us, as well as an indicator that our combined expertise and services are hitting the mark. A great deal of specialized knowledge is required to deliver this type of project efficiently. We have to tear the aircraft apart completely before the modifications can be done, reassembling it with its new modifications in place, followed by extensive ground and flight testing to meet the customer requirements, says Meyer-Nilsen.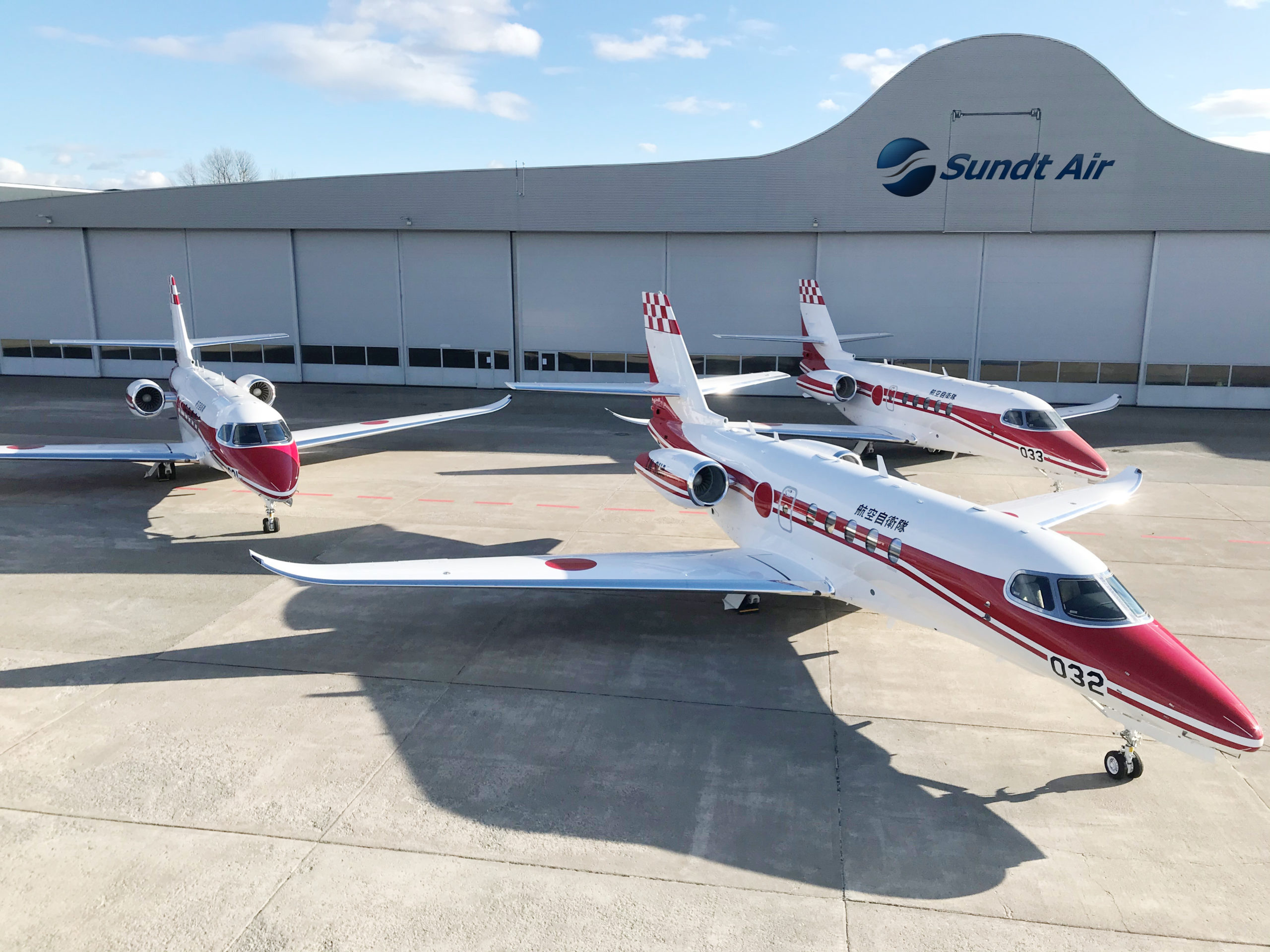 IN-DEPTH: The Norwegian coast guard surveillance modification
In 2010, Sundt Air was awarded a long term contract for joint aerial surveillance operation of Norway's maritime territories – a King Air B350ER and a King Air B200 to be modified and operated by Sundt Air for the Norwegian Coastguard, Norwegian Coastal Administration and The Norwegian Clean Seas Association for Operating Companies (NOFO). The mission objective is to monitor Norway's economic zones, safeguarding against environmental crimes as well as other maritime illegality. NOFO, the membership organization for operating companies on the Norwegian continental shelf, as well monitor for oil spills in relation to the maritime structures of their members.
– In order to perform on these objectives, the aircrafts is set with a modification concept for maritime surveillance – designed, implemented and maintained by Sundt Air. Let's take a closer look at the different major components, says Meyer-Nilsen.
A King Air 350 ER – the basis for the Norwegian maritime modification concept
Identifying what features the modification has to facilitate is vital. A comprehensive concept developed by Sundt Air lay the groundwork for the modification on the aircraft; a King Air 350 ER manufactured by Textron Aviation – ideal for its characteristics and proven heritage within special mission operations.
– We ordered the aircraft as a slick-interior option, meaning a completely empty cabin except for chairs in the cockpit. After the disassembly, we designed and build the cabin according to the desired configuration with sensors required, enabling the mission operator to perform an efficient surveillance operation, Meyer-Nilsen explains.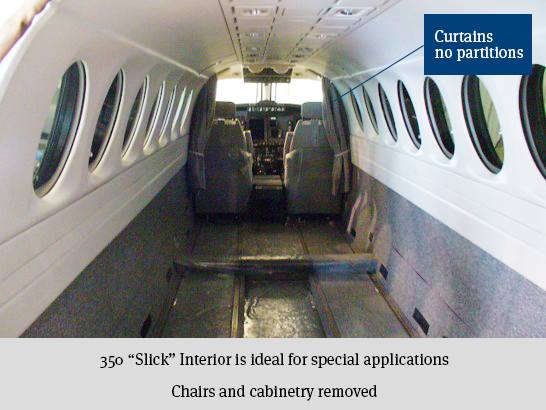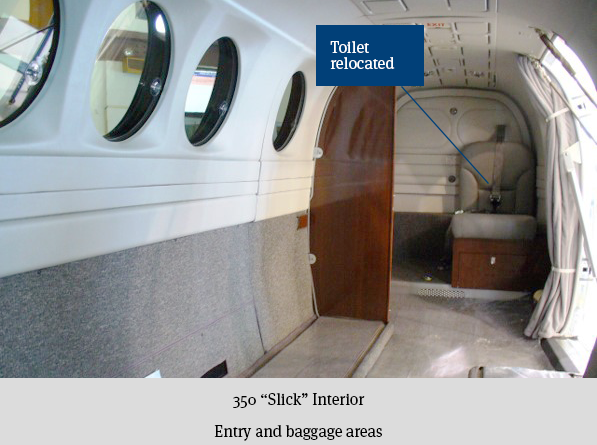 The Special mission pod – where it all happens
A special mission pod is basically a large boxlike structure fitted on the lower fuselage of the aircraft, to accommodate the majority of the special mission sensors required for the operation.  All modifications made to the outer hull of an aircraft are subjected to strict rules and certification, as fuselage functions are of vital importance and prone to a complex set of forces, strains and abrasions during its lifespan.
– We worked together with a manufacturer of cargo pods, redesigned their old concept and constructed our special mission pod out of two standard pods. The operation was estimated at about 1500 working hours.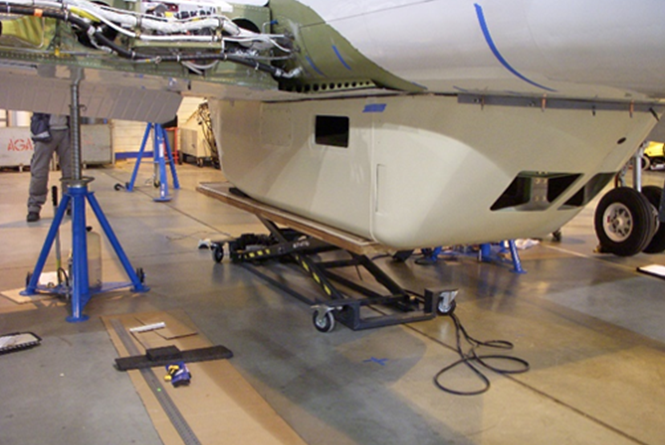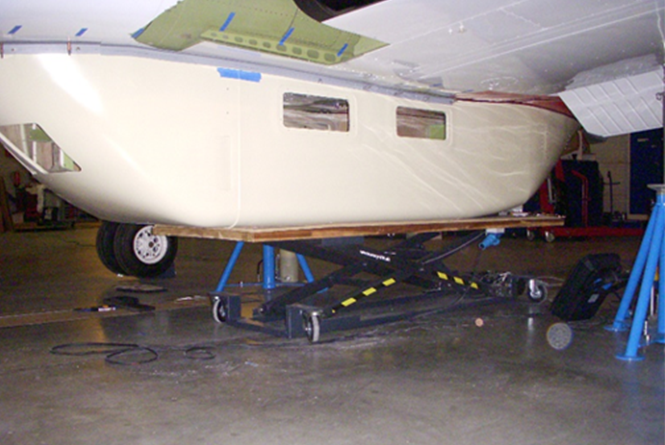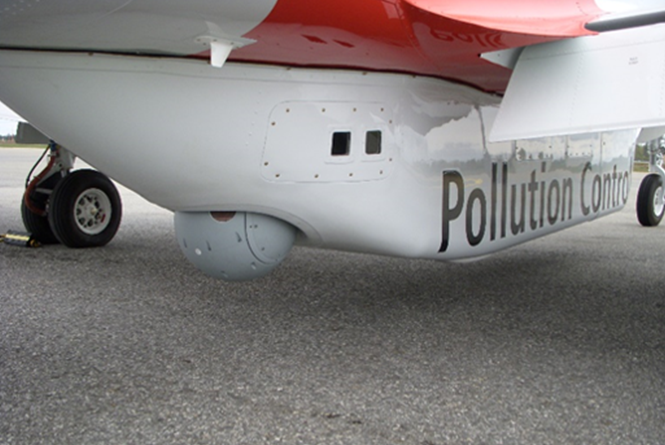 The drop tube – vital for accurate oil spill analysis
The drop tube is an important part of a maritime surveillance modification, enabling the crew to drop specialized air-to-water buoys to collect oil- or water samples, drop beaconing-buoys marking an incident or other objects to further assist maritime agencies.
– Say an oil spill is detected. One needs to determine the type of oil, and possibly identify the polluter. An oil-sampling buoy will collect a sample of the spill to be picked up and analyzed. This, along with other observations done by the aircraft and on-sea agencies, can establish facts as to determine if the oil comes from a rig or a vessel, as well as whether or not a crime has been committed.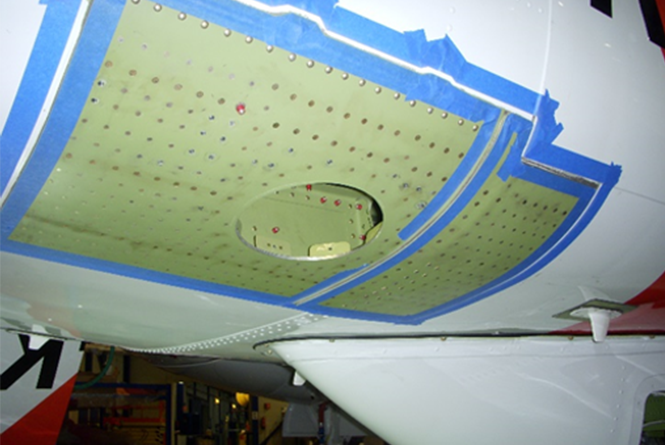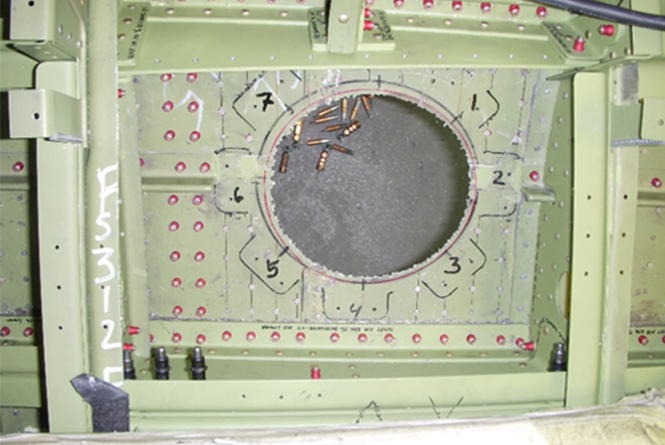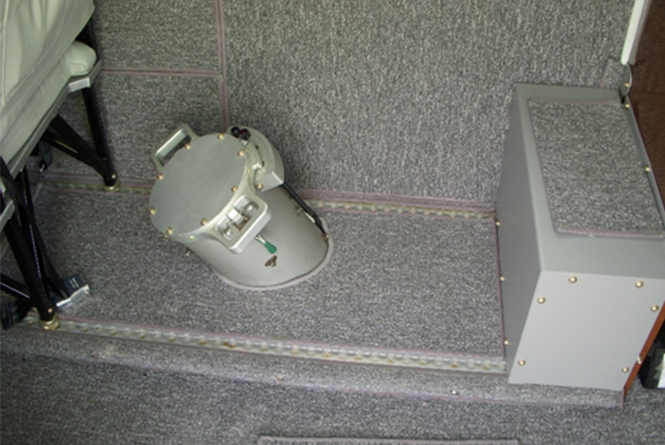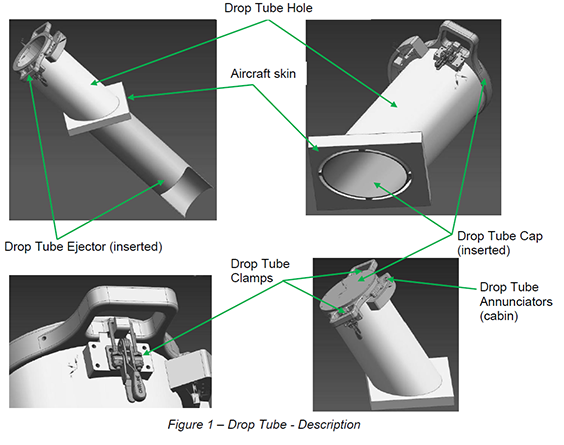 Designated surveillance and communication equipment
The communication equipment needed for an aircraft for maritime surveillance is wide ranging. Infrared cameras spot thermal differences and have a range of maritime utilities. In addition to the aircrafts standard radar, a specialized SLAR radar spots oil spills from a patrol height of 4-5000 feet. An AIS transponder is used for vessel positioning, and VHF – , UHF – , satellite communication, as well as a microwave point-to-point datalink gives the aircraft rich means in which to engage all outside parties.
Seahunter – a complete mission system console for maritime surveillance
The Seahunter 8000 is the complex work-station console concept by Norwegian Special Mission, designed to give the mission crew access to all data and enable them to perform all surveillance tasks on a given mission.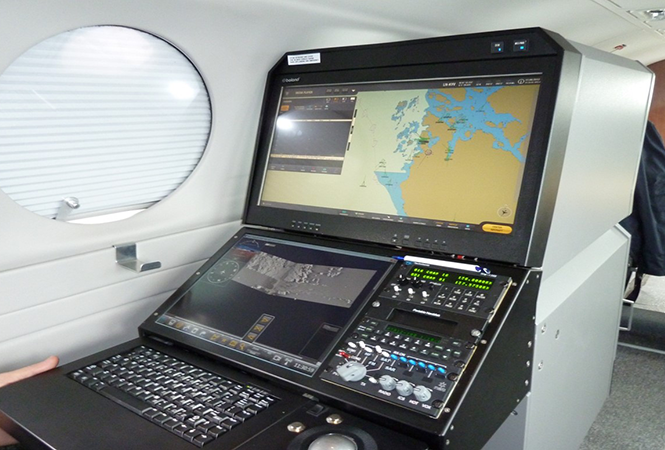 Kai Johnny Meyer-Nilsen, Production Manager at Sundt Air.