Aircraft Maintenance
Aircraft maintenance is complex work, which requires qualified personnel and facilities suitable for the purpose. In Sundt Air we have both. Sundt Air holds an EASA PART-145 approval, which implies authorization to perform all maintenance and technical services on aircraft registered in any country in the EU/EEA-area.
We undertake most of the maintenance on own aircraft in-house, and also offer technical services to visiting aircraft.
The largest Aircraft maintenance facility in Northern Europe
Our top of the line facility at Oslo Airport Gardermoen is the largest establishment of its kind in Northern Europe, and we offer aircraft maintenance service for Airframe, Avionics and Engines on Bombardier, Cessna, Beech King Air and Falcon aircraft. At Sundt Air, our technicians focus on finding the best customized solution based on the customer's current and future needs.
Aircraft maintenance services
We offer Line & Base aircraft maintenance, Phase inspections, Repairs, Upgrades or new installations and modifications. Sundt Air is an "one stop shop" for all your aircraft maintenance needs.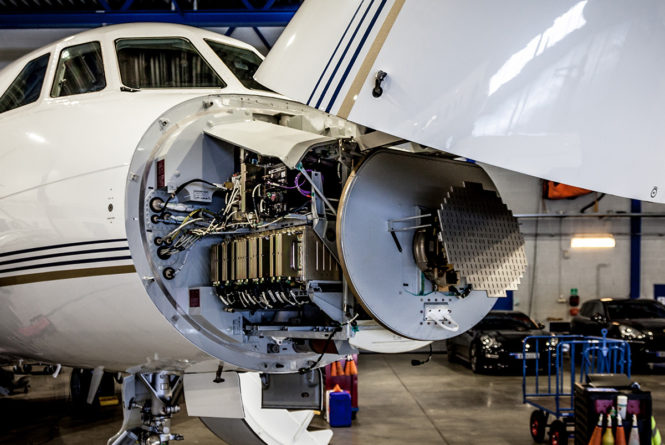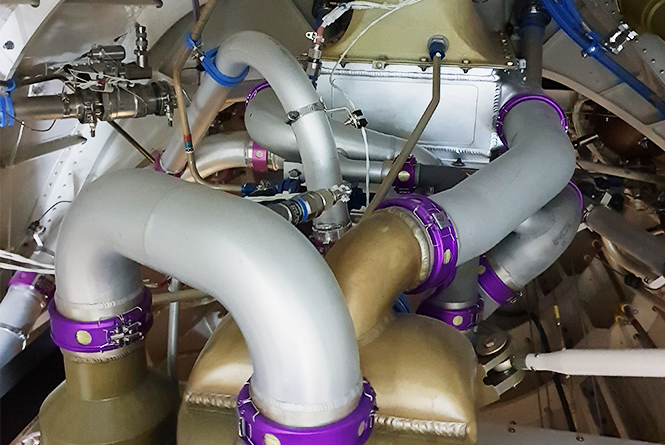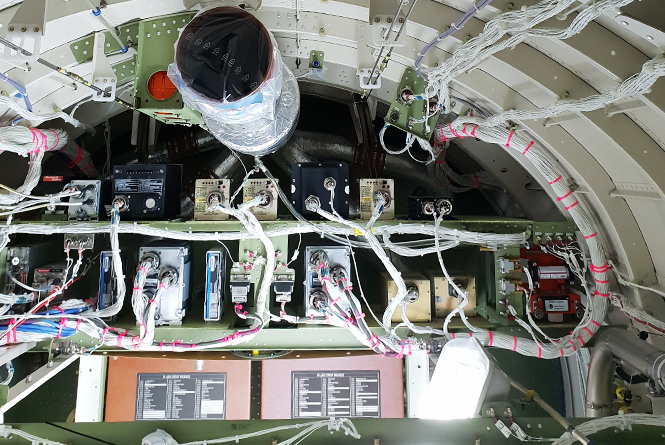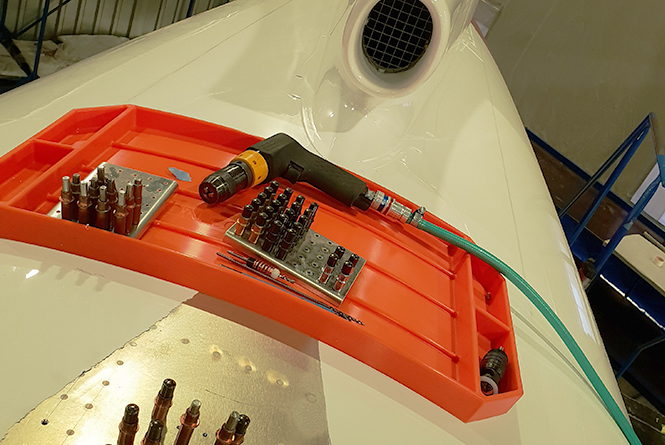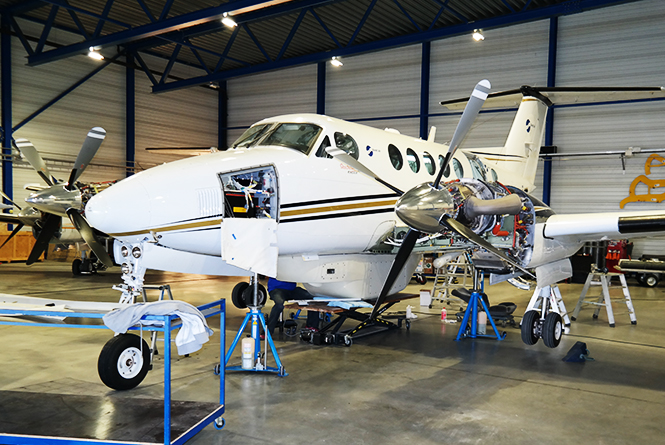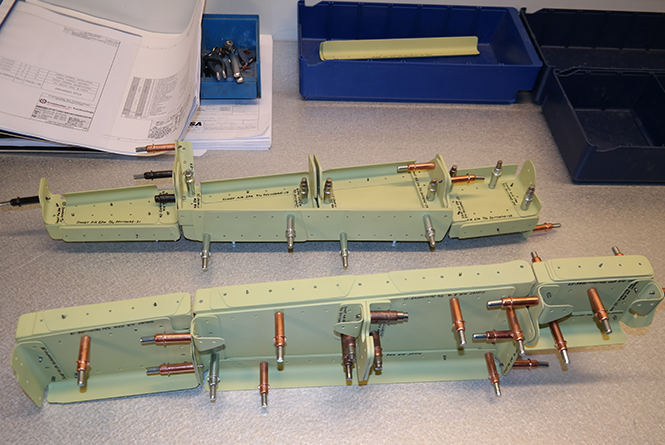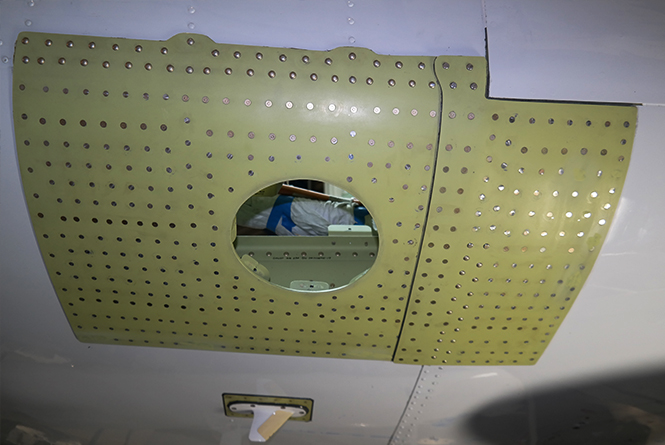 Key benefits with our aircraft maintenance services are:
Transparent and straightforwardly pricing – no hidden costs
Feedback from inspection findings, for customer cost approvals
Short turnaround and downtimes
Third party aircraft maintenance & logistic solutions
Engine and parts program logistic & purchasing support
Dealership Agreement with Advent Aircraft System Inc.
Sundt Air recently signed a dealership agreement with Advent Aircraft System Inc., after being the first in Europe to install Advents's eABS Anti Skid Breaking System on a Beechcraft King Air B200 last year.
The Advent eABS adds a new level of runway performance and dispatch reliability for King Air operators by providing better directional control, reduced tire wear and shortened stopping distances on dry runways or those contaminated with water, ice and snow.  Advents's eABS Anti Skid Breaking System is through this dealership agreement available for installation on EASA registered Beechcraft King Air B200/B300 and 300/300LW-series aircraft.
The Installation at our facility at Gardermoen requires minimal downtime, and can be performed either as a stand-alone installation or during scheduled aircraft maintenance.
Stian Kultorp, Sundt Air's Accountable Manager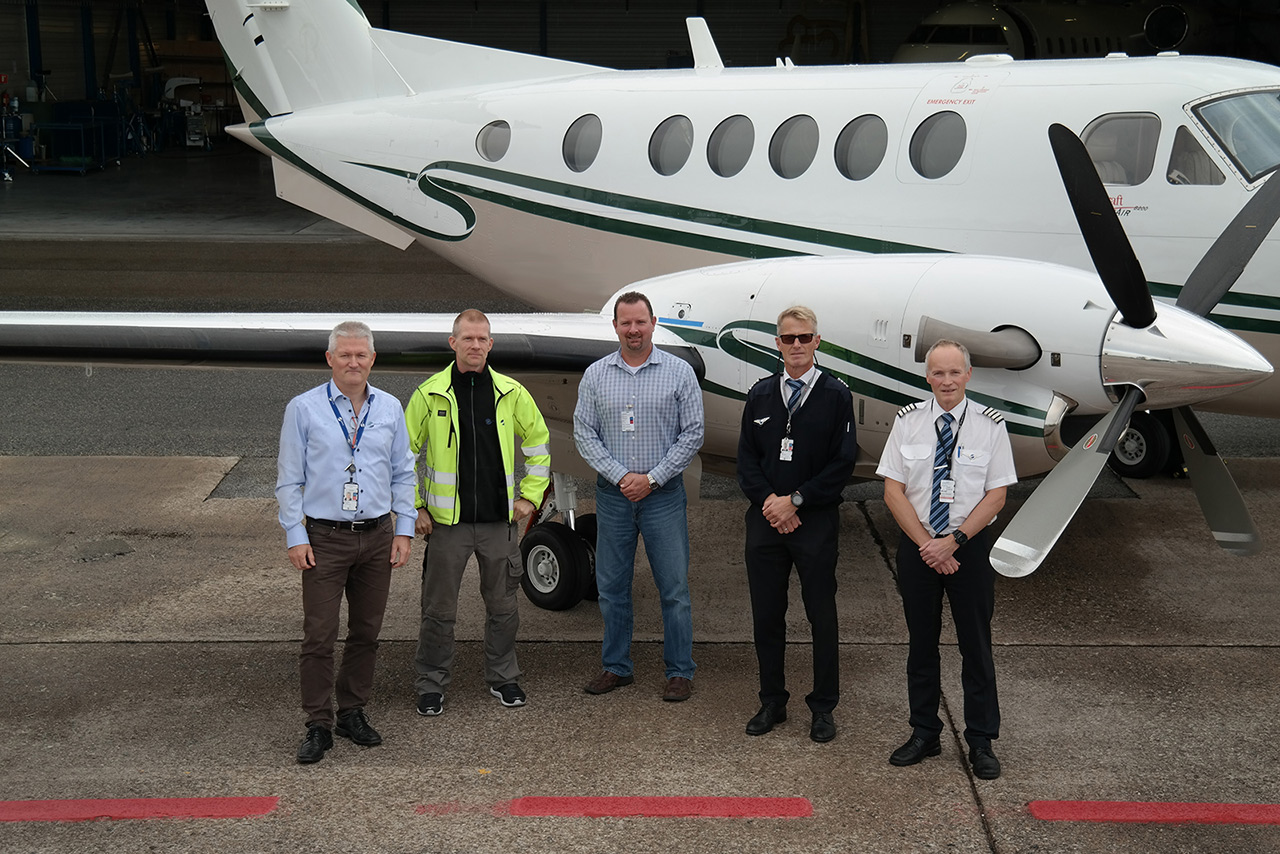 Aircraft Maintenance / Inspections performed by Sundt Air
• AOG Services
• Avionics
• Base & Line Aircraft Maintenance Inspections
• Engine Inspections
• Modifications
• Engine Hot Section Inspections & Installations
• Structural Aircraft Inspections & Repairs
• Unscheduled Maintenance
Approvals
If you would like to see our approvals, please click on the links below: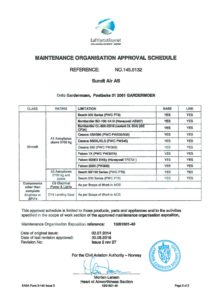 Aircraft Maintenance Organisation Approval Schedule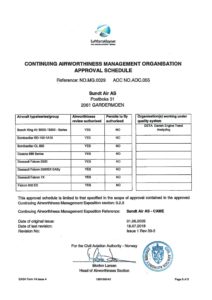 Continuing Airworthiness Management Organisation Approval Schedule