Book private jet from Oslo
Sundt Air is avaliable all over Norway, from our main base at Gardermoen, Oslo Airport. Bergen is only 40 minutes away, and Tronheim, Kristiansand and Tromsø is a comfortable flight away. Where other trips are held together by transits, crowds, luggage weighing and hours of waiting in badly ventilated departure halls, flying with Sundt Air is easy and comfortable from the very first moment. It is your own flight, it follows only one rhythm to the last detail – the travel-rhythm of you and your guests. Nothing is easier than taking off with Sundt Air – the company with the experience, selection and tailor made solutions that makes the world smaller.
Travel to Oslo
Go for a stroll in lively neighbourhoods and explore everything from innovative architecture and world-class museums to hip bars and heavenly eateries.
With the opening of two of the biggest art museums in Europe, MUNCH and the National Museum, Oslo has become a must-visit destination for art lovers.
Read more about Oslo here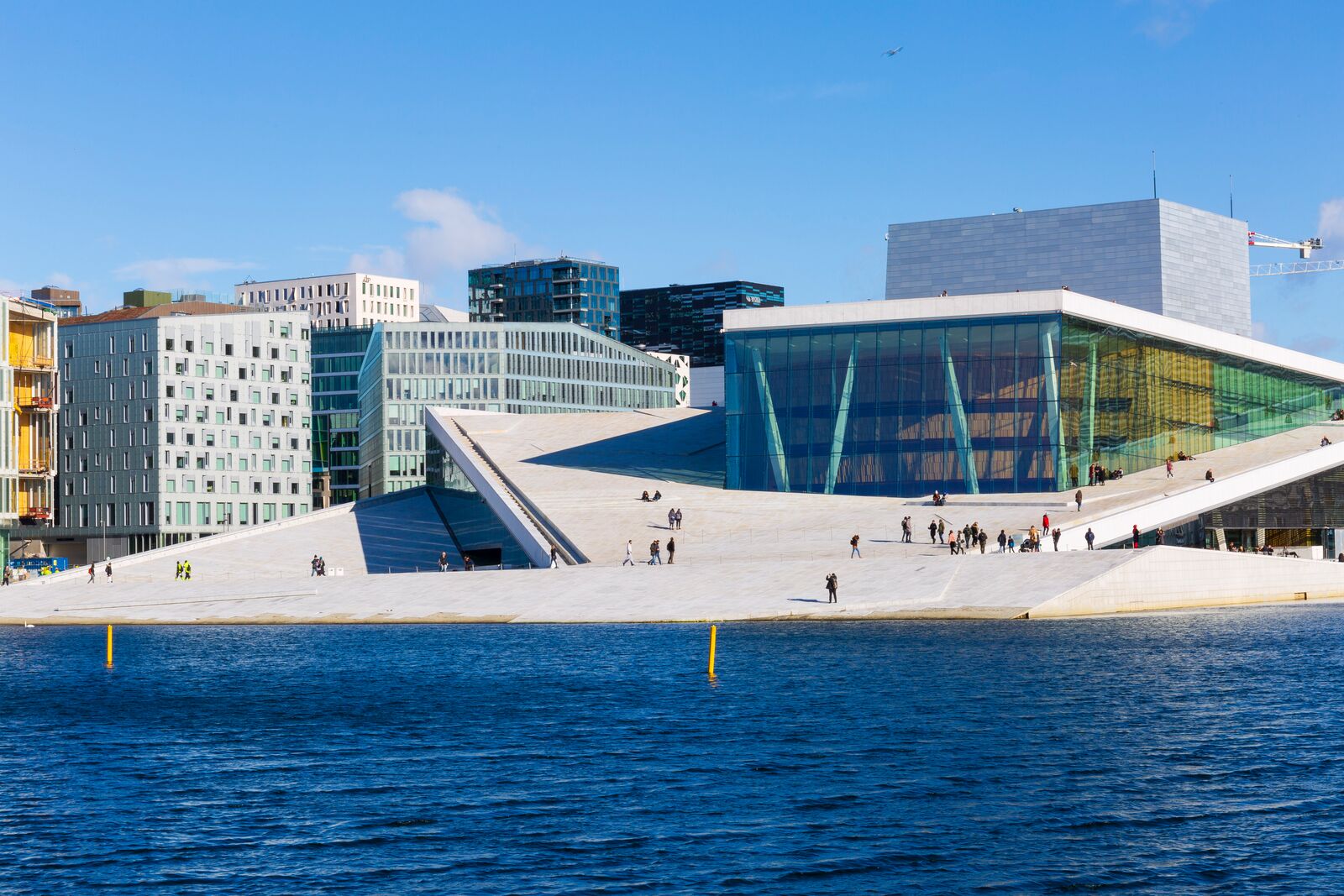 The Opera seen from the dock area ( photo by Didrick Stenersen – VisitOslo)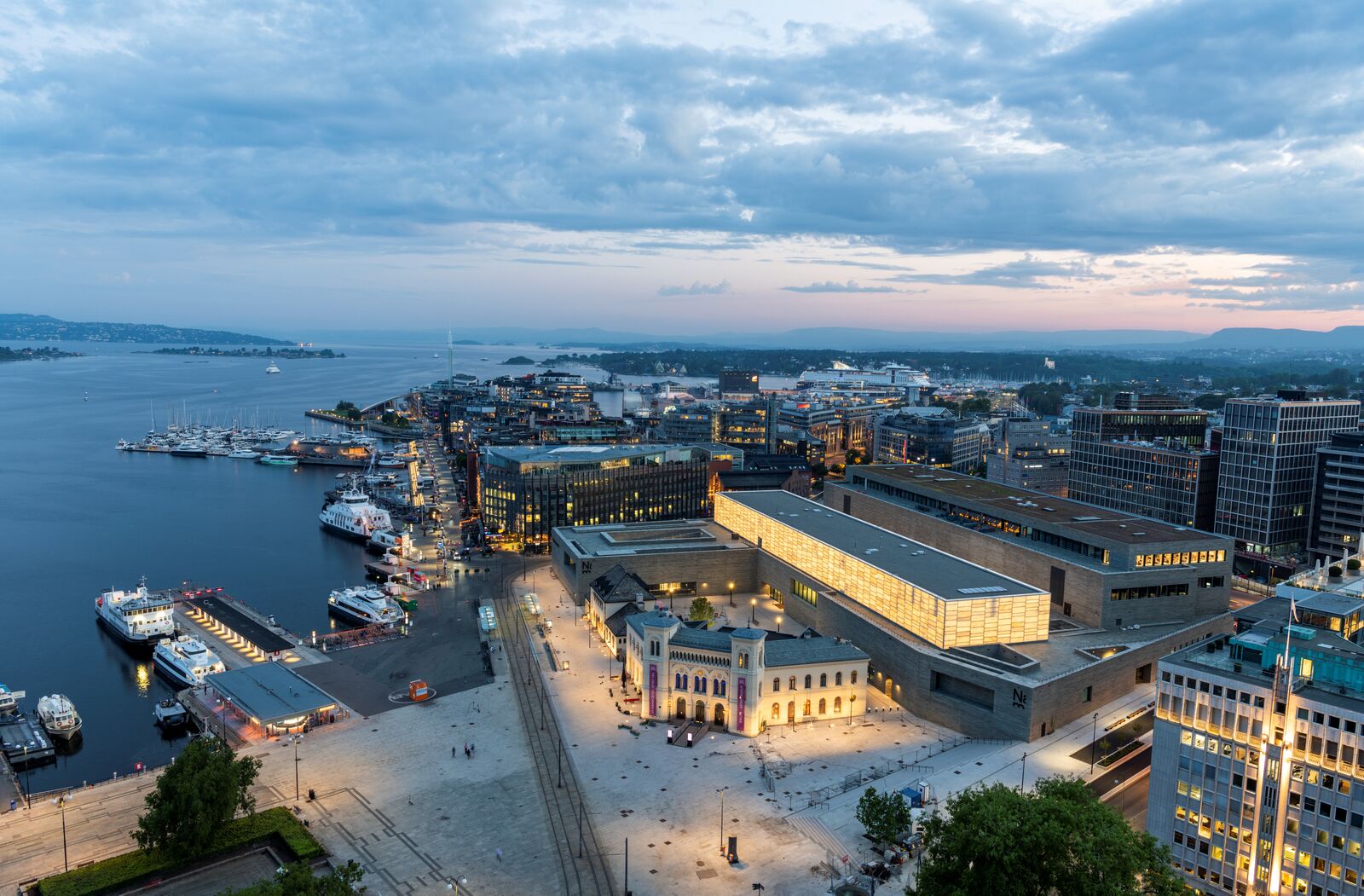 The National Museum  (photo by Børre Høstland – Nasjonalmuseet/visitOslo)
Travel to Bergen
The heart of the fjords, the historical city of Bergen, offers small town charm alongside a metropolitan character.
The UNESCO World Heritage site Bryggen, a Hanseatic wharf, is a glorious remnant from when Bergen was a key centre for trade between Norway and Europe.
Today, the wharf houses a museum, shops, galleries, and restaurants, and is a focal point for both locals and visitors.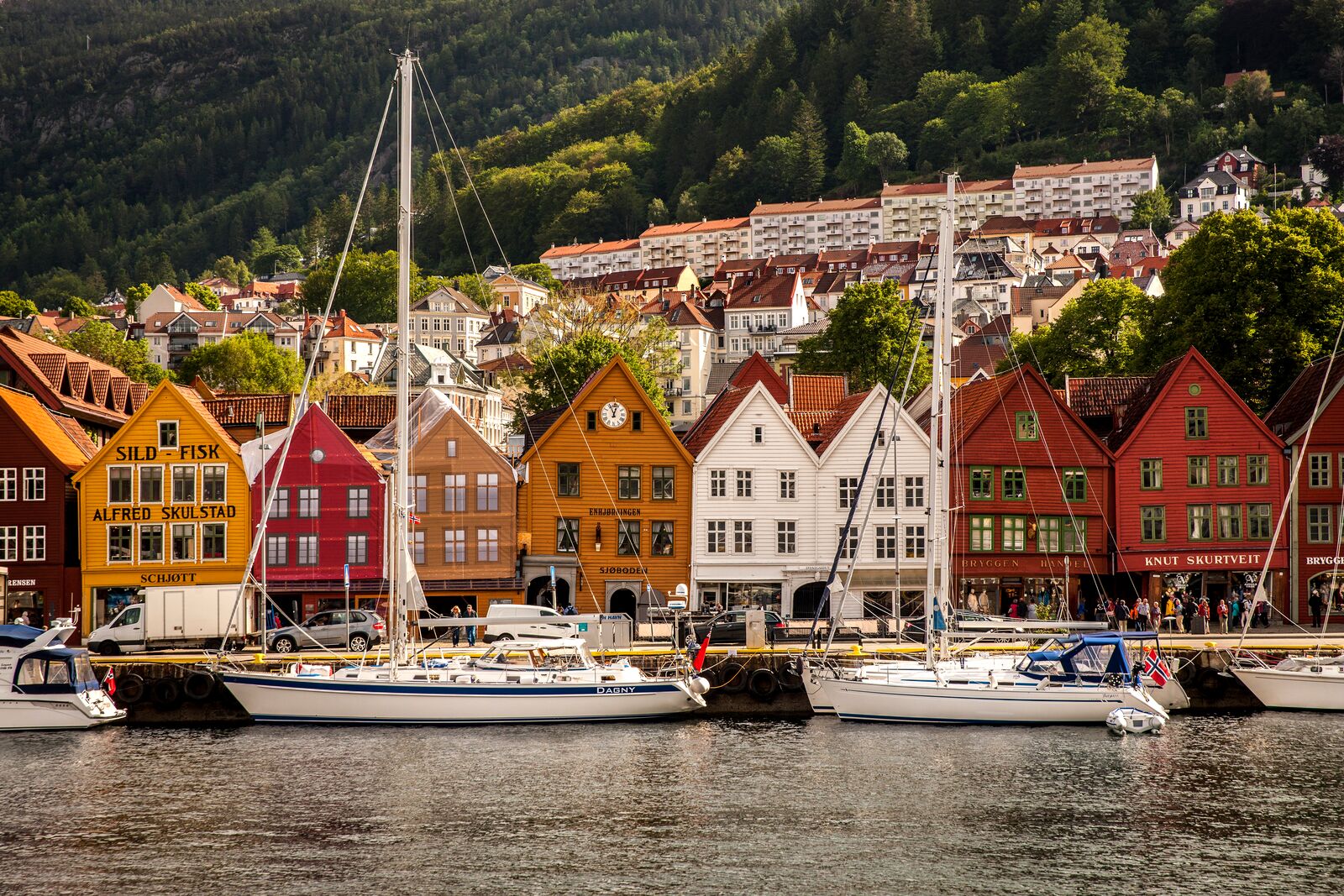 Bryggen Bergen (photo Giovanni Tagini – Visit Norway)
Bergen is also called "the city between the seven mountains".
The most easily accessible  is Fløyen, 320 metres above sea level. A six-minute ride on the Fløibanen funicular takes you to the top, right from the city centre.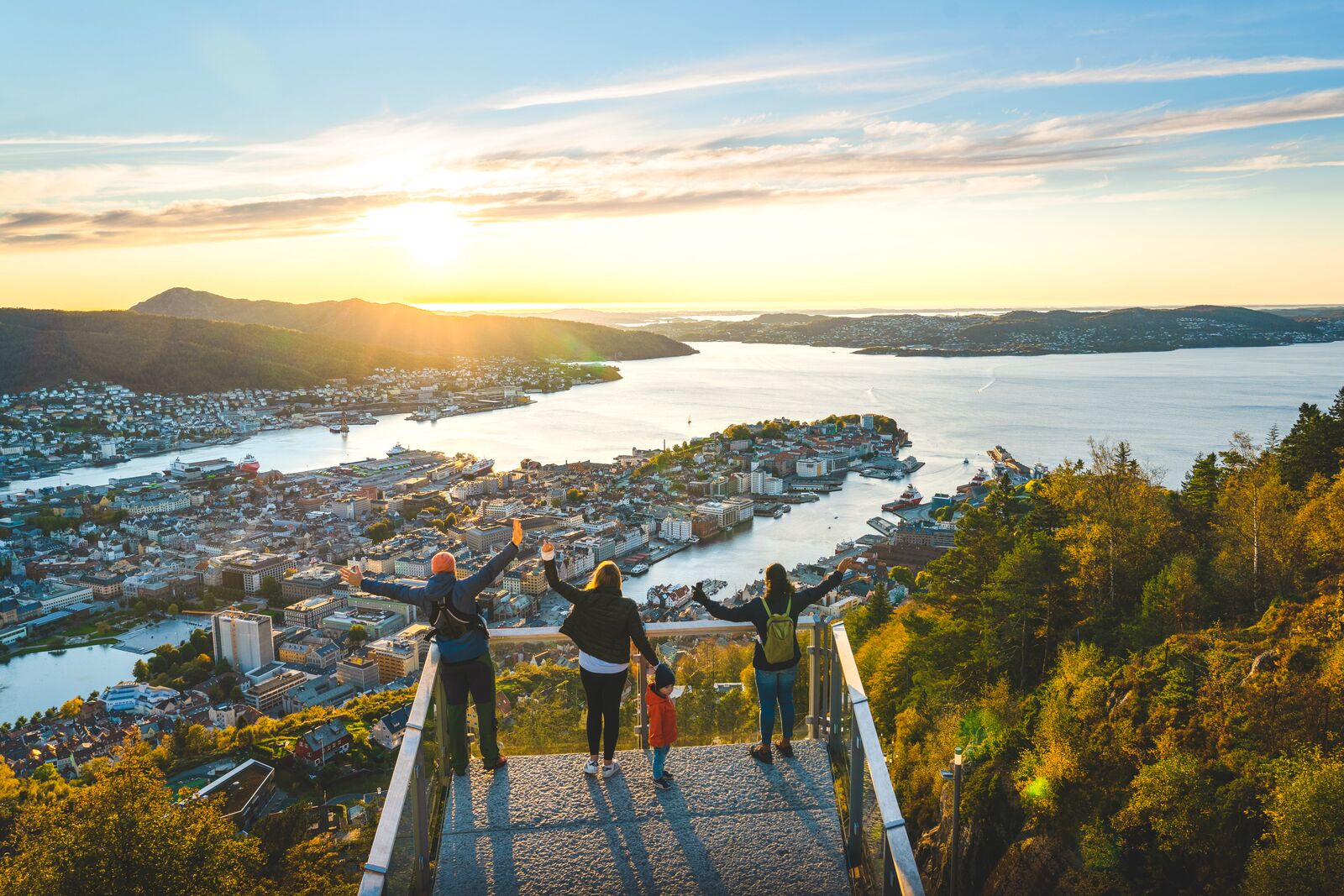 Viewpoint from mount Fløyen-(photo Endre Knudsen – Visit Norway)